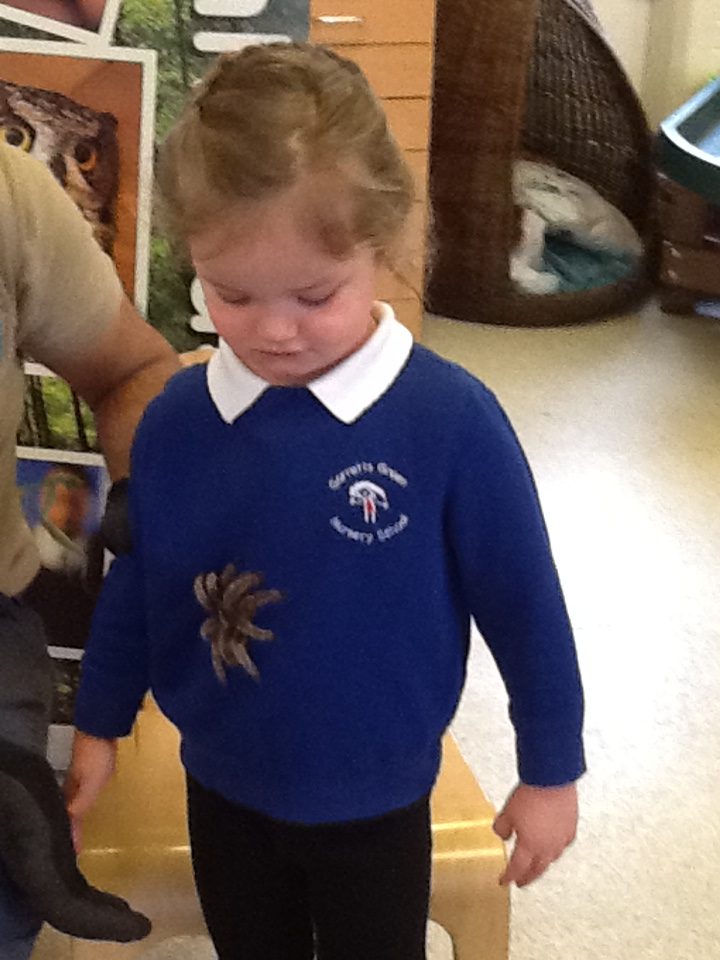 We had a visit today, Thursday 22nd March, from Mo and all his amazing animals from 'Animals in Hands'.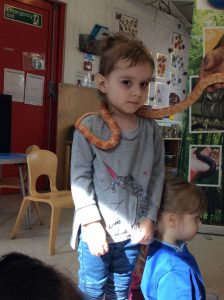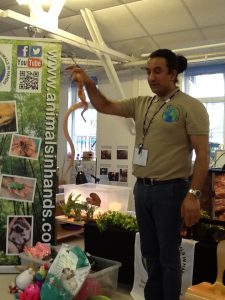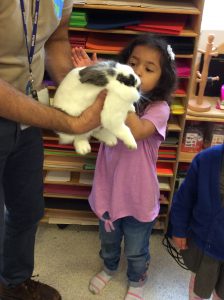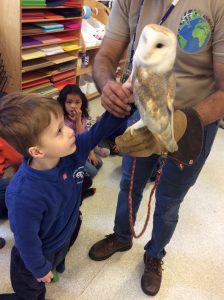 It was a fabulous day and we all enjoyed finding out what the animals eat and how to care for them.
We handled a beautiful orange corn snake called Tango and an owl called Midnight. We held chicks and a rabbit, a bright red tomato frog from Madagascar and a giant snail.
Lots of children, who were all very brave, had a tarantula on their head or shoulder.
Mo talked to us about how he rescues and takes care of animals. He knew all our names and what we liked and didn't like and he made sure that everyone had a chance to touch or hold the animals carefully.
What a fabulous day! Certainly a day to remember!
Thank you, Mo and Animals in Hands.