At Garretts Green Nursery School and Resource Base we observe the children across all areas of learning and development to contribute to accurate judgements about attainment and progress.
We believe that building up a picture of the whole child helps staff to provide next steps to further challenge the individual.
We use a secure online learning journal called Tapestry in which key members of staff can upload observations of the children including photographs and videos. These observations provide evidence of their learning making links to the Early Years Foundation Stage Development Matters documentation.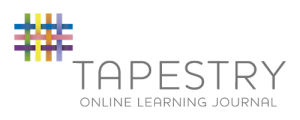 We encourage children to take ownership of their learning and so staff regularly share the children's learning journeys with them to celebrate their successes and discuss with them what they could do next.
We  acknowledge the importance of working in partnership with parents and so we invite families to also upload photographs to their child's learning journal of special occasions from their home life.

Information regarding assessment judgements is shared with parents who are given suggestions about how they can contribute to assessments. This is offered during the series of induction sessions.
Assessment on entry is shared with parents verbally in October during parental consultations. General targets, small general tasks that children should be able to do, are also shared.
Parents' Consultations are offered in October, March and at the end of the year. Parents receive a written report at the end of the year.