What our parents say...
"Garretts Green Nursery is a wonderful nursery. My child enjoys attending and comes home happy. The opportunities the children are given, such as forest school, are fantastic. An outstanding nursery!"
"Staff at Nursery are always so happy to help when they can and this is very reassuring for parents. The settling-in process is helpful to both parents and children. My son loves Nursery and is always smiling when he is there."

Thank you, parents, for completing our mid-year Parents' Questionnaire and for the positive comments you made about our school.
Please click on the link below to see the positive results:

At Garretts Green Nursery School we work in partnership with parents to ensure the very best learning experiences are offered to the children in our care.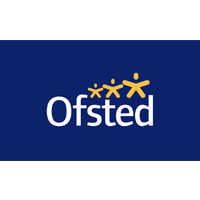 Prior to Entry
We aim to establish a warm and friendly welcome when parents first approach the school to enrol their children and then to develop effective lines of communication through letters, telephone calls, texts and the use of the website and newsletters.
Home visits allow staff to share information about the school and allow parents to share information about their child.
Induction meetings for parents and play sessions for families and children enable us to offer further information and develop relationships prior to children starting Nursery.
Parents are given an Induction Pack containing general information, consent forms, our Behaviour Policy, Anti-Bullying Policy, Attendance and Punctuality Policy and Parental Involvement Policy. We also ask for a Home-School Agreement to be completed.
Fun to Learn packs are given to every family to complete during the holiday.
Induction
Induction is staggered to ensure that children settle easily into Nursery routines.
Parents stay with their children on the first day and they stay in the building on the second day.
Safeguarding and settling in
Autumn Planting
Healthy Eating
Forest School Information session
Learning Journeys
Christmas Family Workshop
Early Reading
Mathematics
Gardening and Growing
Christmas Nativity at St Giles Church
Life Caravan
Grandparents' Days
Fathers' Week
Family Picnic
<"http://garrettsgreen.org.uk/wp-content/uploads/2023/06/Spring-Parent-Questionnaire-Analysis-23-PDF.pdf">