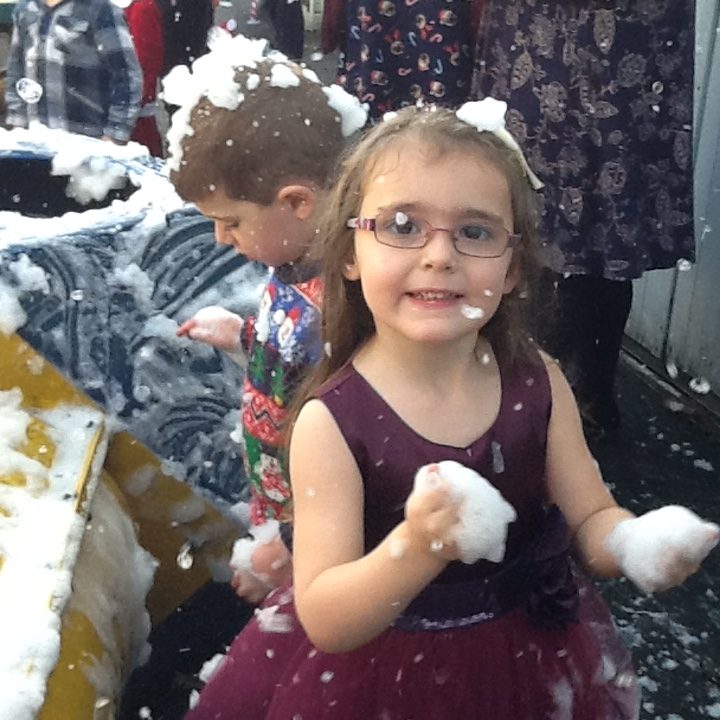 Before Christmas we didn't have the real snow like today but the children and staff dressed up in amazing Christmas jumpers, dresses and shirts for our Christmas party. There were games followed by a visit from Father Christmas who had a letter and ...
Read More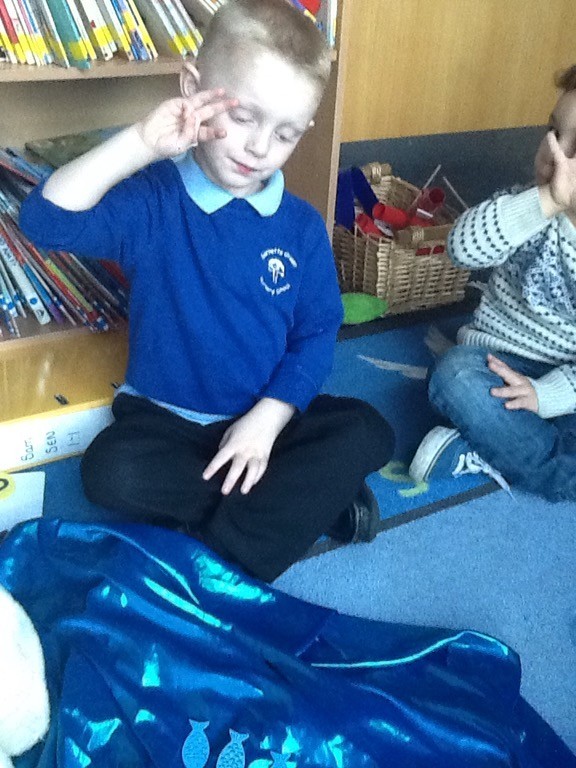 This week we had a challenge from our polar bear Polly. We had to estimate how many fish she had caught, then we had to count them and represent our numbers. We used lots of ways to show our numbers, we used our fingers, number lines and number fans.
Read More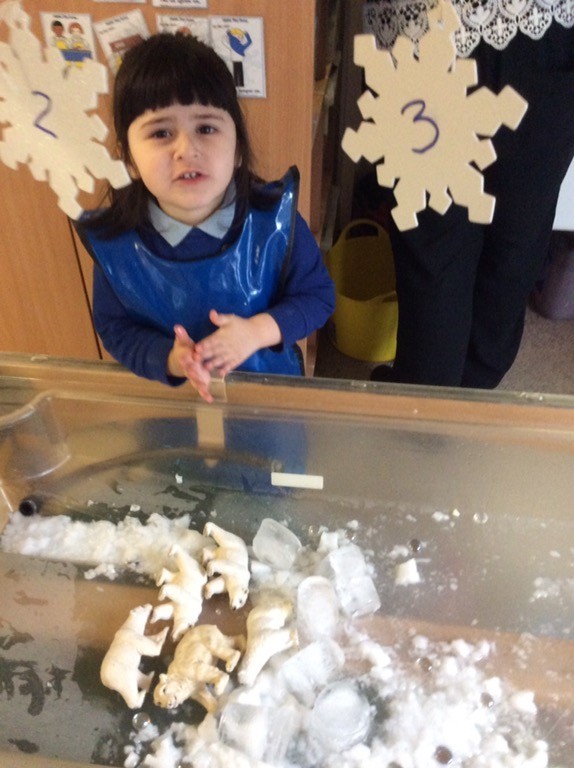 We've enjoyed exploring the ice and the snow this week! 'It's cold' 'It's soft' 'A spider in there.' Comments a child. As they look how the water has frozen in the ice.
Read More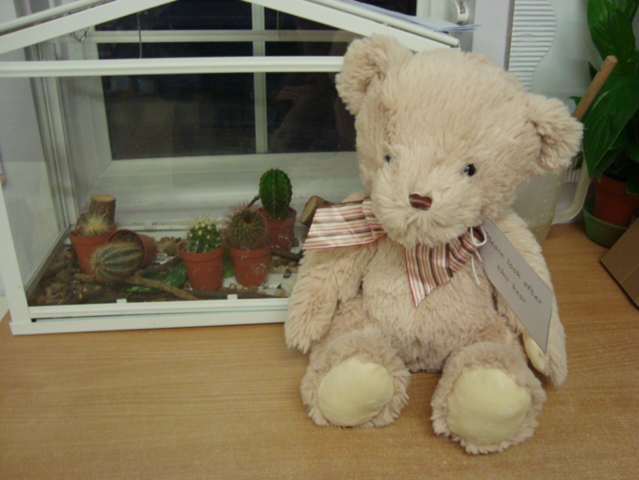 This week we had a gift from Father Christmas for helping his Elf get back home. It was a bear for each group at Nursery, but our poor bears hadn't even got a name! We discussed how our bears had a right to a name like we do and how they would nee...
Read More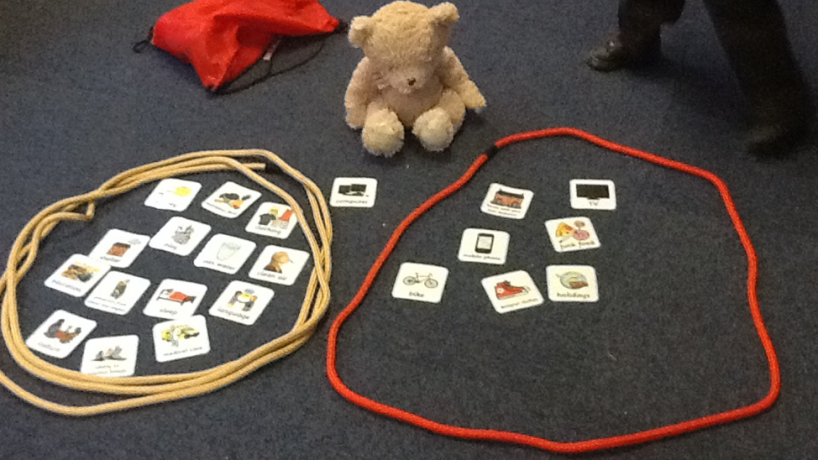 Our bears were feeling a little sad. We found out it was because they didn't have what they needed to be healthy and happy, what they had a right to have. The children helped sort out pictures of the things we have a right to and need and the th...
Read More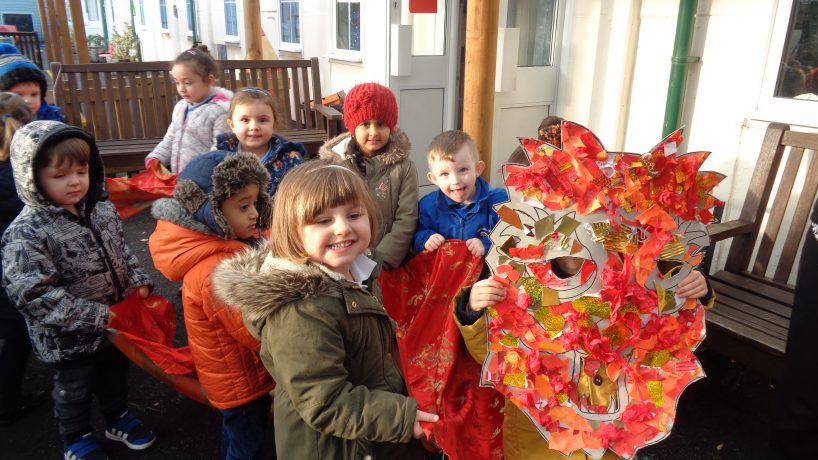 What a lovely day we have had celebrating the Chinese New Year. The children joined in with lots of different activities such as making dragon masks, lanterns, tasting Chinese food and putting on a fantastic dragon dance.
Read More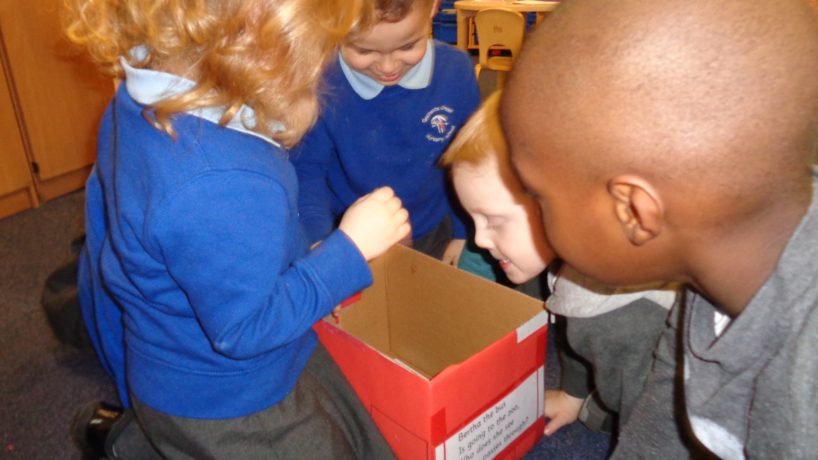 This week we have been thinking about the s sound. We went on a journey with Bertha the bus to see what animals she would see at the zoo with s as their initial sound. She was a bit cheeky and threw in some trick animals! Afterwards some of the children ...
Read More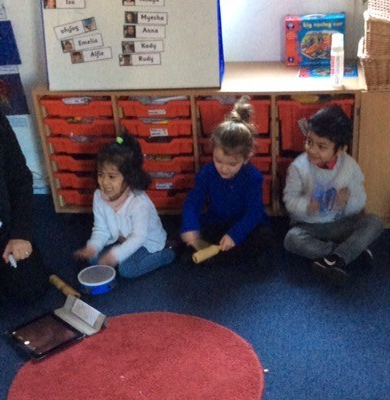 This week we were about to enjoy a book, when we found it empty! The children came up with a great idea to solve this problem ' We can make one up' said one child. We used the instruments to help us and had great adventures with lots of differ...
Read More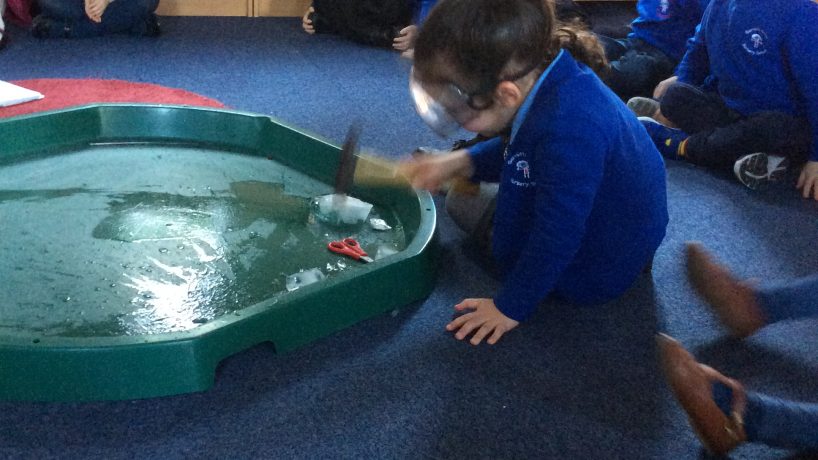 On Tuesday Eddie sent us a parcel that contained a block of ice with his key to his suitcase stuck inside! The children came up with some fantastic ideas as to how we could get the key out. One child suggested we could pull it out but it would not move....
Read More
This week we received a letter from Eddie the explorer! First of all we discussed what an explorer was, one child said ' Someone who goes on an adventure.' Another child said ' Someone who looks for animals.' We carried on readin...
Read More