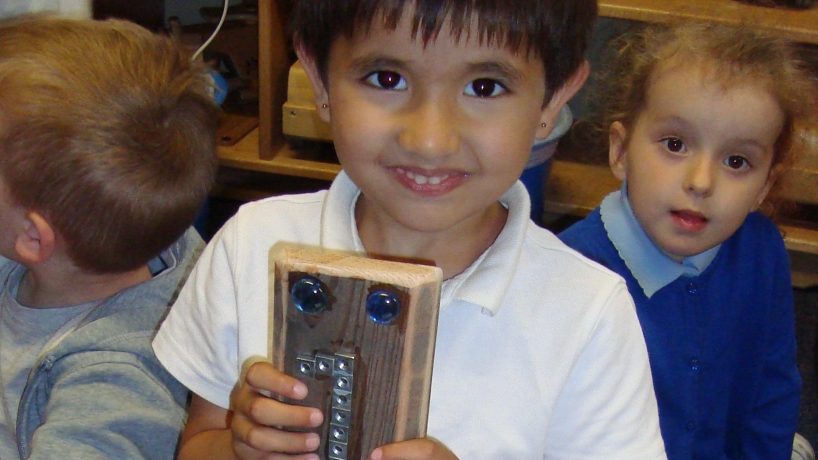 Today the children brought in their recycling competition entries. They were all absolutely brilliant we had robots, guitars, bird feeders, rockets, lorries and many more! The children and their families had clearly worked very hard. All the children rece...
Read More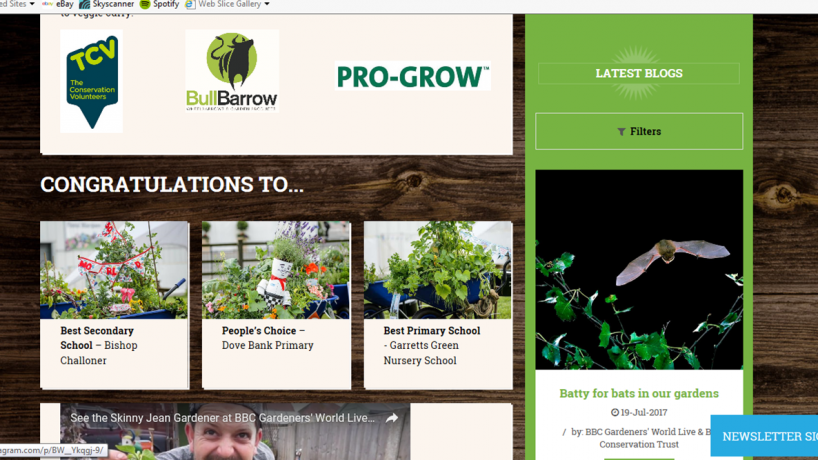 Great news! We won Best Primary School for our Meal in a Barrow entry. Lesley, children and the staff worked hard on planting, growing and then putting together a selection of vegetables and herbs that could be used to cook a Wooten Pie. A great idea that...
Read More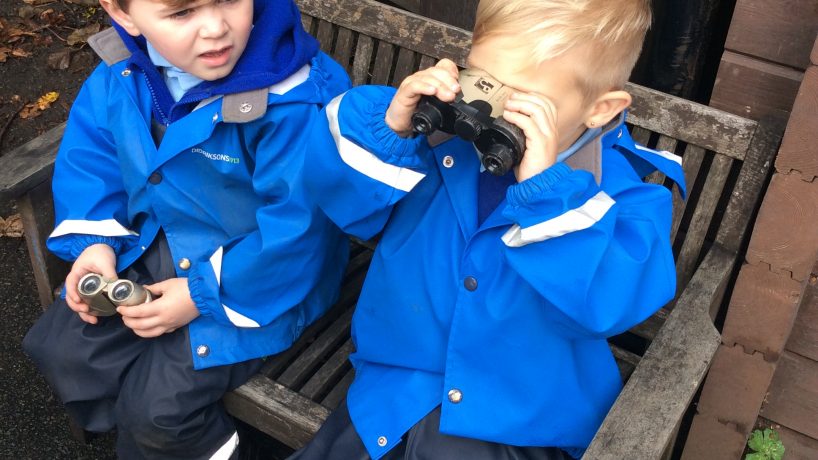 We couldn't be prouder of the children they are settling into Nursery life very well and this week the children had their first experience of Forest School. Emma, Sam and Kelly were really impressed at how they tried to get themselves changed into t...
Read More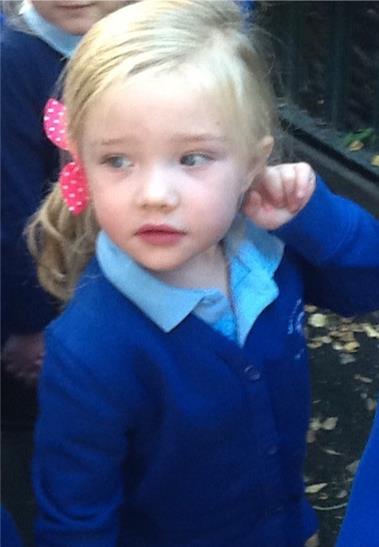 Last week all the children went on a listening walk. They were asked to switch their ears and use their good listening skills to listen to the sounds they could hear when stood outside at Nursery. One child commented 'A fire engine, an aeroplane and...
Read More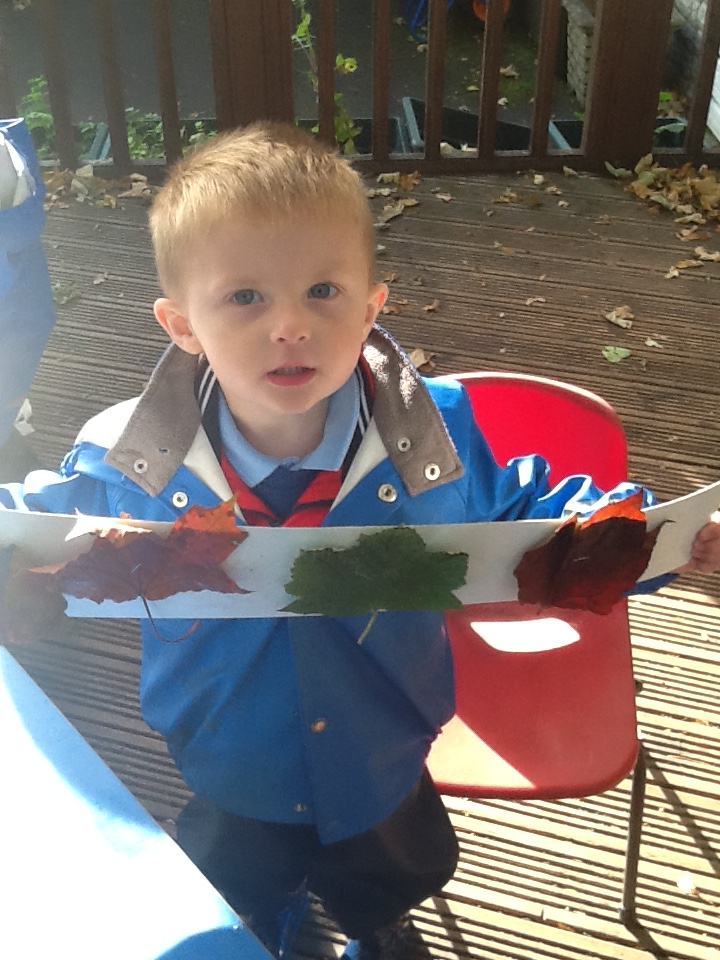 Another week in Forest School and this weeks activity was to make leaf crowns. The children collected leaves and were asked to comment on their leaves. One child said 'Big leaves 1,2,3,4,5 wow.' Another child said 'Leaves on the floor at...
Read More
Last Friday we invited the children's families into Nursery for an Autumn workshop. The children worked with their special adults accessing lots of different activities such as planting, make watering cans and bird feeders. Everyone seemed very busy...
Read More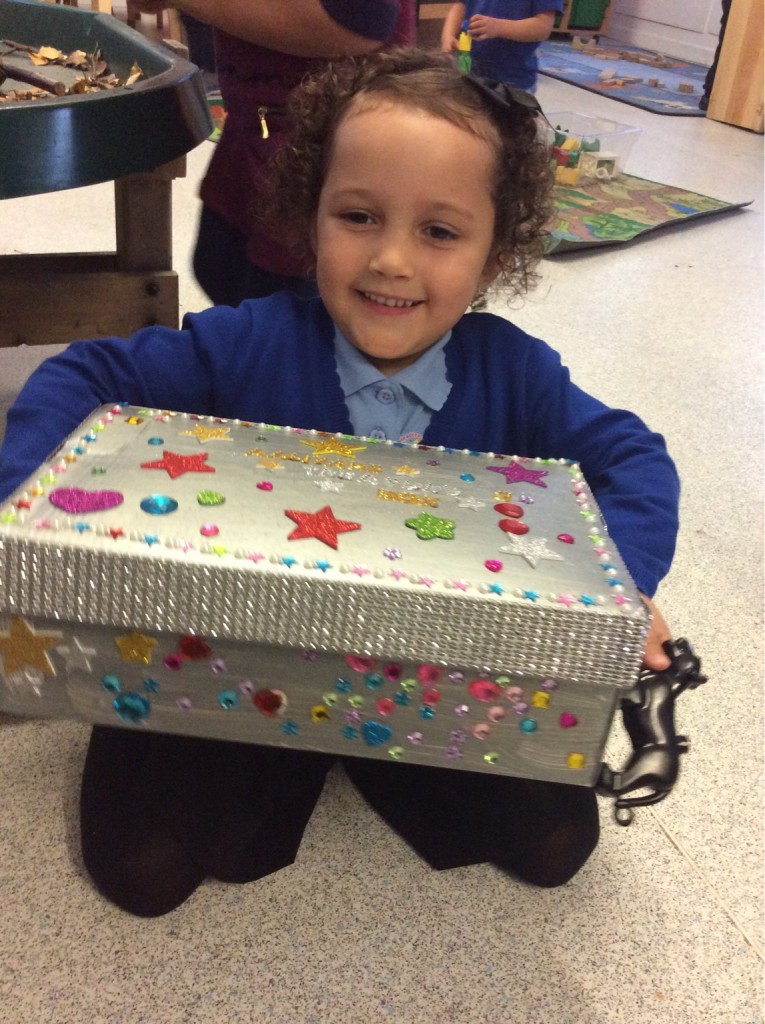 Last week some of the children brought their treasure boxes into Nursery that they had made at home with their families. The children spoke about their boxes and what they had put inside. One child commented 'I cut some things for the alien. It̵...
Read More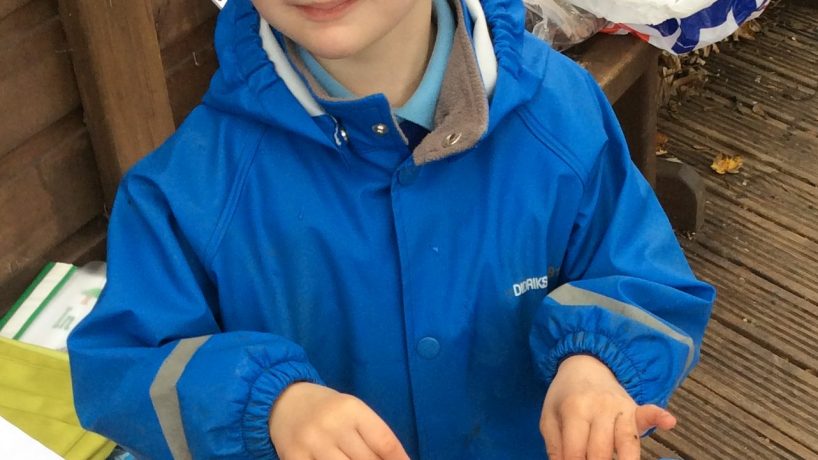 In Forest School this week, we hammered leaves onto calico to create leaf prints. We learned about the parts of a hammer and how to use a hammer safely.
Read More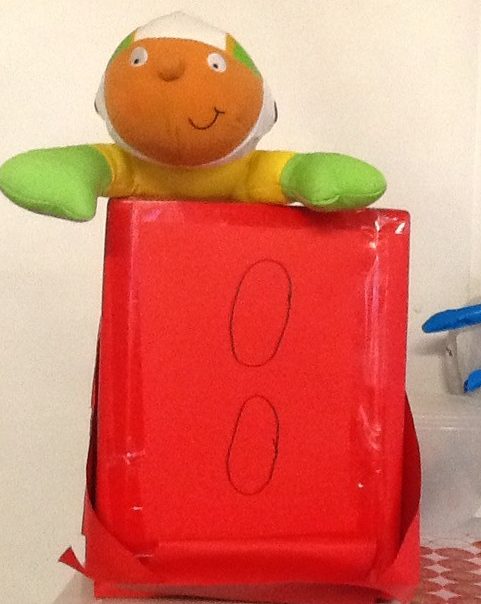 Last week we heard a crash landing in Nursery! It was Super Simon who had crashed his rocket. The children thought about what we could do to help and decided we could build something that would fly him back up into space! They had some great ideas one chi...
Read More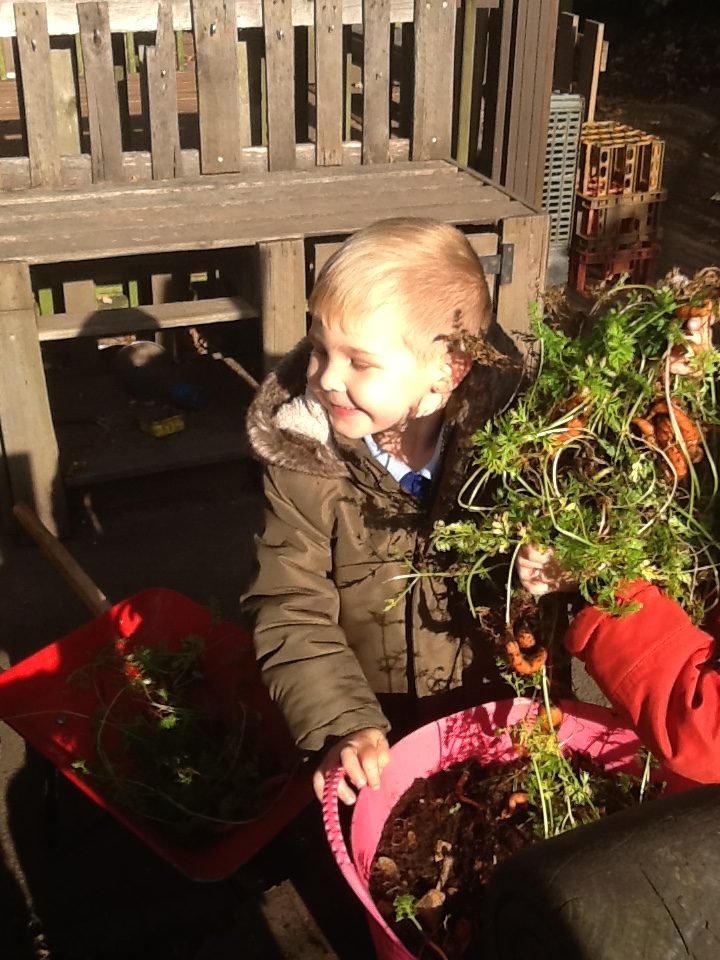 We had a lovely time digging up the carrots. We hadn't realised that they were growing so it was a nice surprise but they hadn't grown very big so we talked about what they need: sunshine for warmth and light, soil and water. We took home a c...
Read More